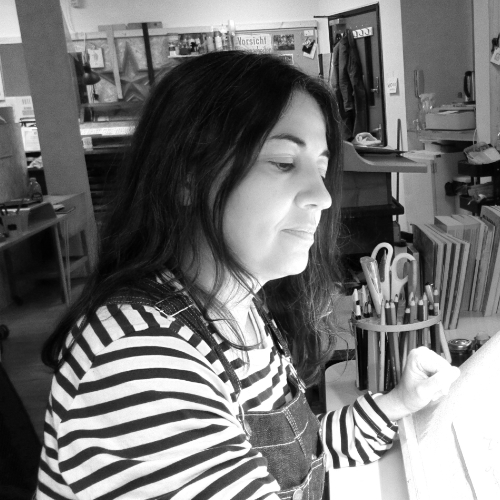 I am a freelance author-illustrator based in the UK. I am the winner of the Apila First Print Award in 2022 with my book COCOROKIII (In English: CLUCK-A DOODLE DOO) published in Spain by Apila Ediciones.
I have a degree in Biology. I studied Illustration and Animation at ESDIP and Design at the Istituto Europeo di Design. I worked as a programmer and Art Director of Web and Multimedia projects.
I like to combine digital and traditional printing techniques to create playful artworks in bold colour palettes.
Get in touch if you'd like to discuss a project or come along and visit me in my studio.
contact
address

Unit 5 Market House
20 Market Road,
C/O Chapter Arts Centre
Cardiff, CF5 1QE